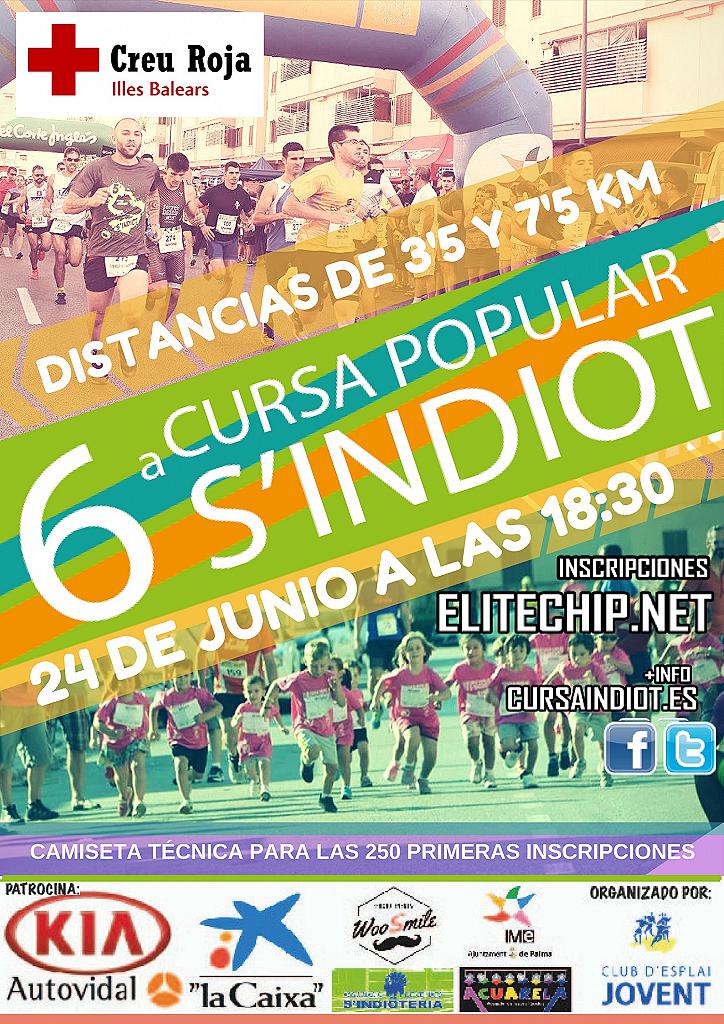 VI Cursa Popular S'Indiot
El club d'Esplai Jovent organiza la VI Cursa Popular de S'Indiot dedicada a todas las personas que quieran pasar una tarde agradable de deporte y diversión debido a las fiestas de la barriada.
Cursa Benéfica para la asociación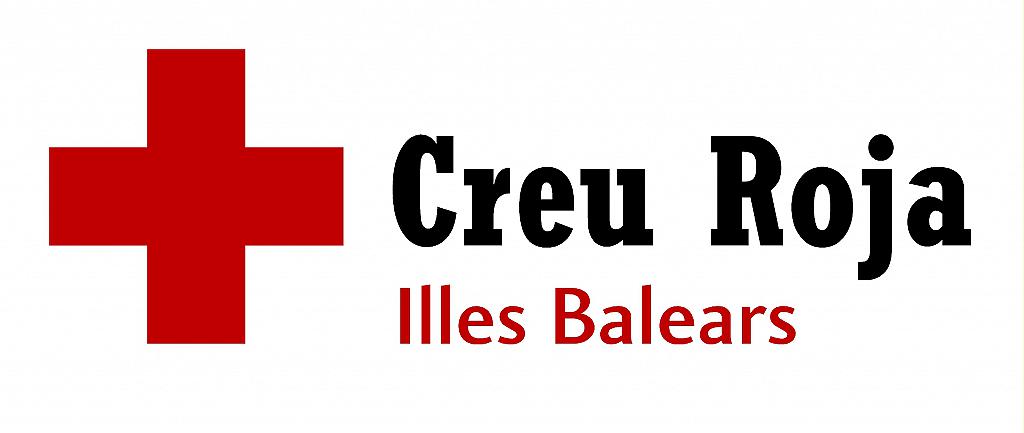 Los beneficios para la Creu Roja Illes Balears, irán destinados hacia el
programa de la Dona
. En concreto hacia una plataforma llamada ''Temps per tu''. Se dedican a facilitar y ofrecer un espacio y un tiempo propio para la reflexión, la toma de conciencia y la recuperación emocional de la violencia sufrida y a acompañar a las mujeres en el proceso de reparación de los diferentes aspectos personales y vivenciales.
Horario: 18:30h empezando las categorías inferiores.
Lugar de Salida: C/ Santiago Álvarez Avellán
El circuito transcurrirá por las calles de Sa indioteria y Sa indioteria vieja además de varios tipos de terrenos: asfalto y tierra.
Recorridos:
Pruebas infantiles.
3,5Km. Una vuelta al circuito
7Km. Dos vueltas al circuito
Categorias:
Menores. Posteriores a 2004. Inscripción el día de la carrera
Juveniles. Nacidos entre 2000 hasta 2003 (14-17años). 3,5Km
Promesa. Nacidos entre 1996 hasta 1999 (18-21 años). 3,5 o 7Km
Elite. Nacidos entre 1995 hasta1968 (22-49 años). 3,5 o 7Km
Senior. Nacidos 1967 y anterior. 3.5 o 7Km
Precio: 4eur hasta el 22 de Junio de 2017, 7eur el día de la prueba.
+3eur por alquiler del chip
Obsequio de camiseta técnica para los 250 primeros inscritos.
Sorteo de regalos al finalizar la última cursa.
+ Info:
Warning Elitechip Queries!
Elitechip is not constantly checking Facebook conversations. If you have any questions or queries regarding the competition or other issue, please use the
Contact Form
so we can reply you in the shortest possible time.