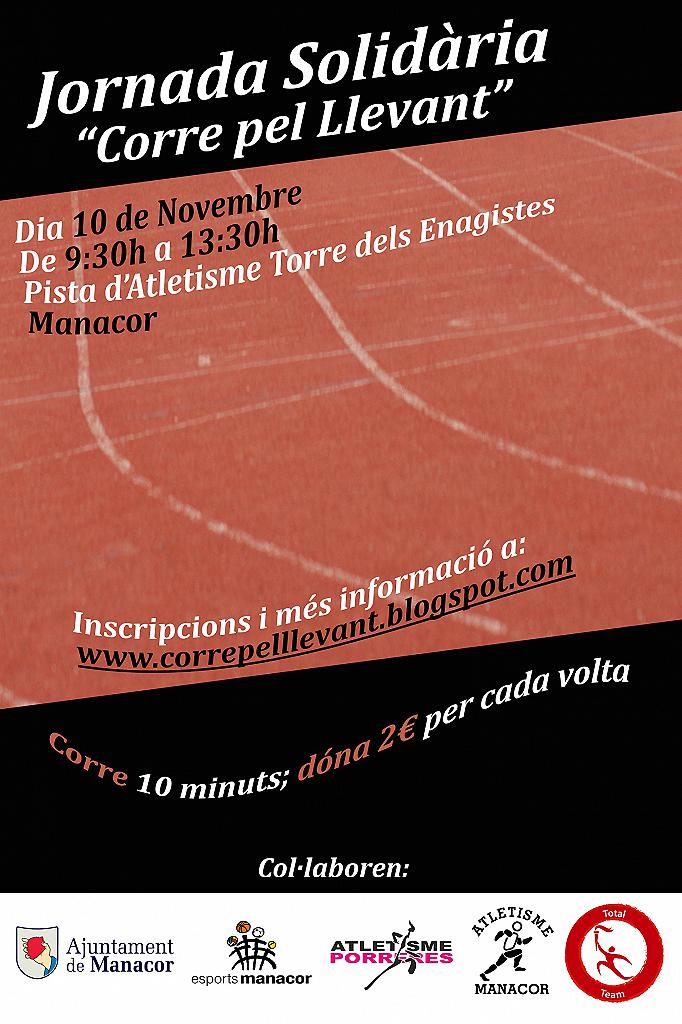 Jornada Solidària "Corre pel Llevant"
Dia 10 de Novembre, hora de 09:30h a 13:30h
Corre 10 min; dóna 2€ per cada volta feta al circuit.
Inscripció y mes informació a: www.correpelllevant.blogspot.com
Warning Elitechip Queries!
Elitechip is not constantly checking Facebook conversations. If you have any questions or queries regarding the competition or other issue, please use the
Contact Form
so we can reply you in the shortest possible time.