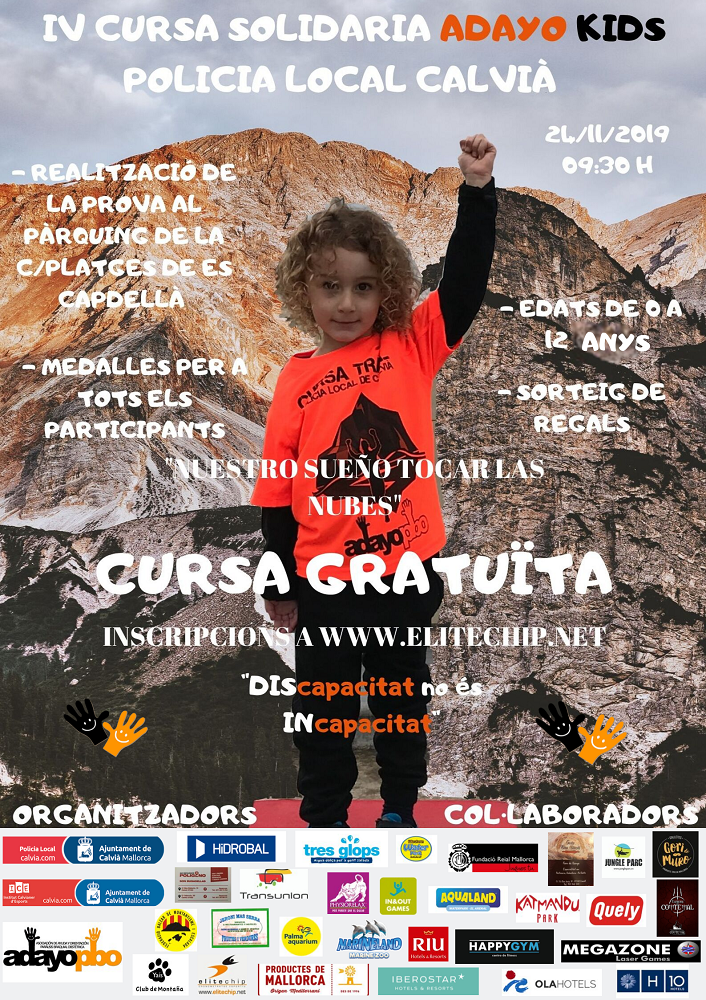 IV Cursa ADAYO KIDS
24/11/2019 A partir de las 09:30h
Categories: Edades de 0-12 años
Sortida: Interior de l'aparcament d'Es Capdellà ( Aparcament C/ Platges ). Calvià.
Carreras infantiles categorías y distancias:
De 0 a 3 años (acompañados por un mayor de edad) distancia 100 metros.

De 4 a 5 años distancia 250 metros.

De 6 a 7 años distancia 500 metros.

De 8 a 9 años distancia 500 metros.

De 10 a 12 años distancia 500 metros.
Carrera gratuita.
Medallas y camiseta para todos los inscritos.
Sorteo de regalos
Warning Elitechip Queries!
Elitechip is not constantly checking Facebook conversations. If you have any questions or queries regarding the competition or other issue, please use the
Contact Form
so we can reply you in the shortest possible time.