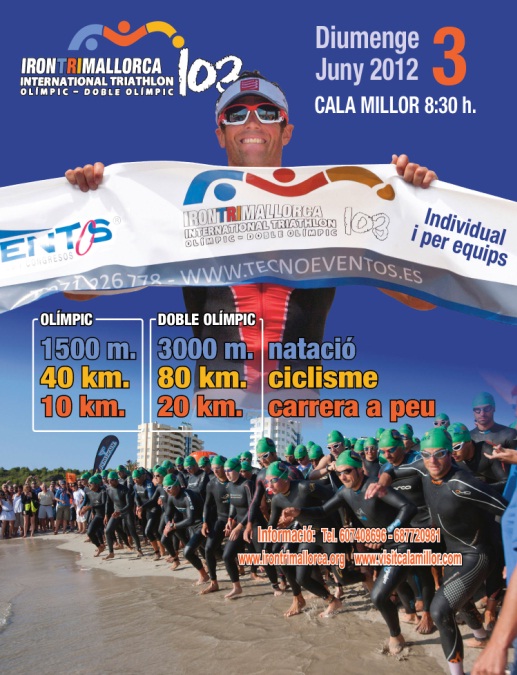 Cala Millor
1500 mt (Natació) - 40 Km (Ciclisme) - 10 km (Carrera)
Toda la información del evento en la página Web:
Pulsa aquí para acceder a: IronTriMallorca 103
Programa de la carrera, circuitos, premios en metálico, categorías por grupos de edad, premios especiales, sorteos, bolsa del corredor, hoteles oficiales en condiciones especiales de alojamiento, ofertas paquetes vacacionales junto con la inscripción, programe de carrera, feria del corredor, facilidades para el transporte de la bici y mas detalles en www.irontrimallorca.org
CONTACTO:
Irontrimallorca103@hotmail.com
Sign-up Comments
OLIMPIC
15 OCTUBRE A 31 DESEMBRE
Individual 39.00 €
Equips 45.00 €
1 GENER A 28 MAIG A LES 22:00 H
Individual 45.00 €
Equips 60.00 €
Warning Elitechip Queries!
Elitechip is not constantly checking Facebook conversations. If you have any questions or queries regarding the competition or other issue, please use the
Contact Form
so we can reply you in the shortest possible time.