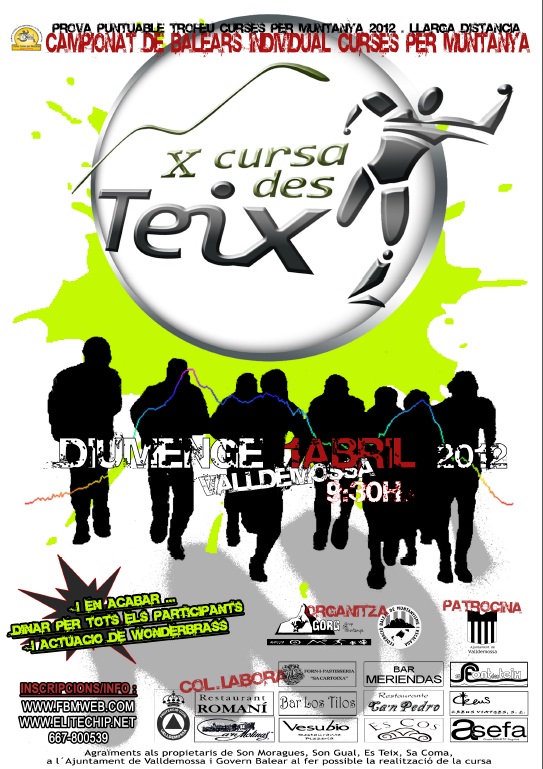 Sign-up Comments
Inscripcions:
SOLS FEDERATS!!!!
La cursa és només per a federats majors de edat.
Les inscripcions s'obriran un dia a través de la página www.elitechip.net
El total d'incrits no superarà els 280 per internet, reservant 20 places per el atletas locals.
Dijous, 15 de Març a les 20:00 280 places
Warning Elitechip Queries!
Elitechip is not constantly checking Facebook conversations. If you have any questions or queries regarding the competition or other issue, please use the
Contact Form
so we can reply you in the shortest possible time.