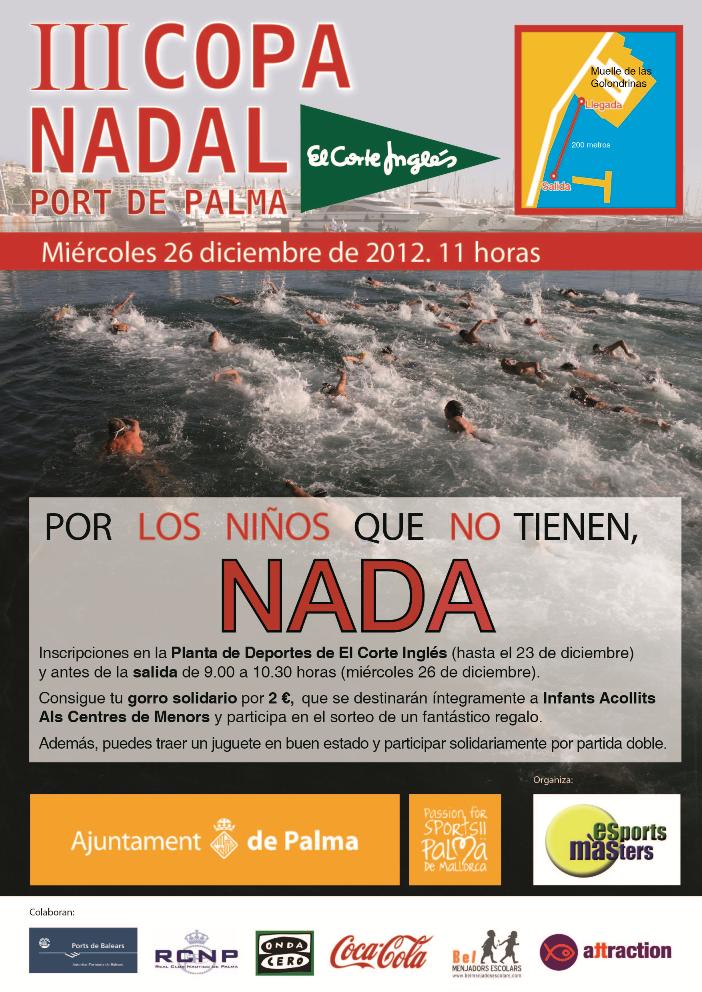 Dia 26 de Desembre de 2012 - Hora 11:00 h.
La salida se dará a las 11h. sobre una distancia de 200m.
En el muelle de golondrinas habrá 2 carpas para usar como vestuarios.
Se permiten disfraces.
Inscripcions on-line obertes fins dia 24-dic-2012 a les 20:00 h
Warning Elitechip Queries!
Elitechip is not constantly checking Facebook conversations. If you have any questions or queries regarding the competition or other issue, please use the
Contact Form
so we can reply you in the shortest possible time.