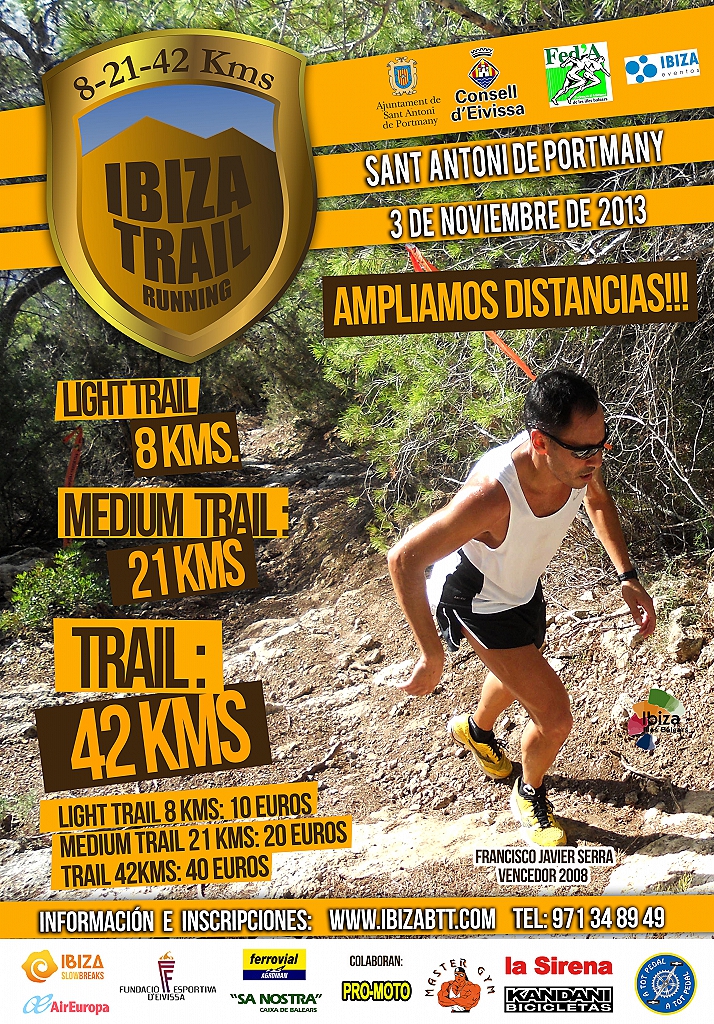 Hemos unificado las tres carreras de montaña bajo la denominación de IBIZA TRAIL RUNNING.
Celebraremos tres carreras: Light trail de 8 Kms., Medium Trail (21 Kms) y Trail (42 Kms.)
¡¡YA PODÉIS VER LOS TRACKS EN LA SECCIÓN DE RECORRIDO!!
Esperamos que esta nueva propuesta sea de vuestro agrado, podéis inscribiros ya.
Hasta el 1 de octubre inscripciones solo a través de internet
Inscripción en los siguientes establecimientos de Ibiza, A PARTIR DEL 1 DE OCTUBRE.
Ibiza:
Centro Comercial La Sirena de Ignacio Wallis
A Tot Pedal
Sant Antoni:
Master Gym
Ibizasport

Santa Eulalia:
Bicicletas Kan Dani
Formentera:
Promoto La Savina
Para cualquier duda o consulta:
971-348-949
Warning Elitechip Queries!
Elitechip is not constantly checking Facebook conversations. If you have any questions or queries regarding the competition or other issue, please use the
Contact Form
so we can reply you in the shortest possible time.