II Sant Silvestre de Calvià
31-12-13 / 17:00 H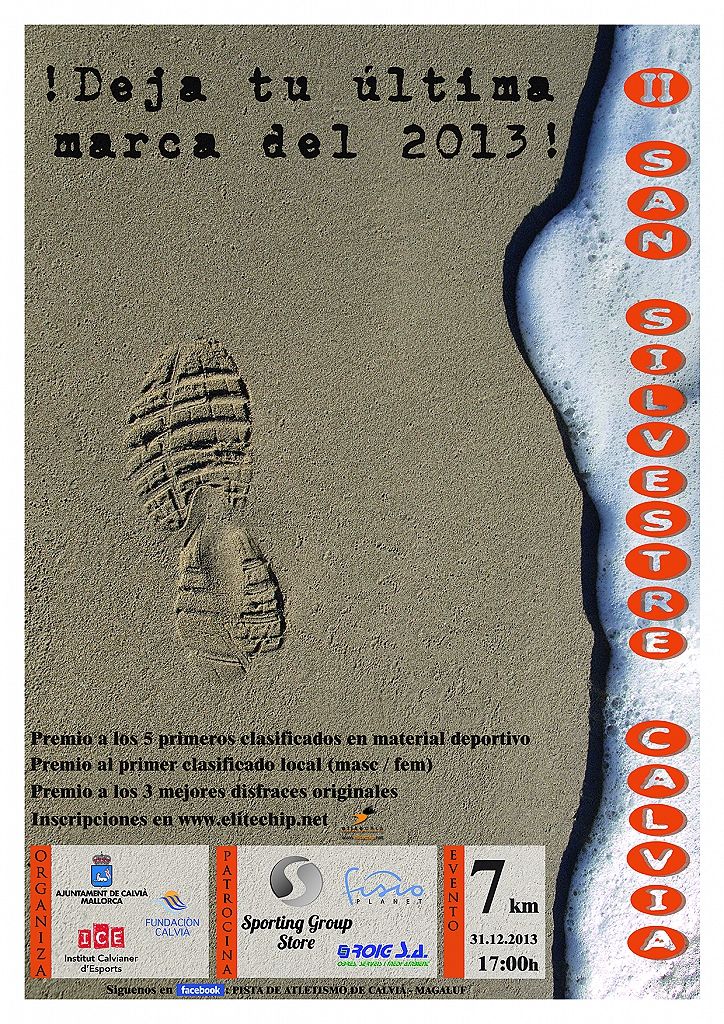 Distància: 7 km
Circuit urbà
Preu d'inscripció:
Els drets d'inscripció seran de:
Altres increments acumulables:
- Lloguer del xip: 3€/participant.

- Portadors de xip groc: sense càrrec.
Aquests imports no són reintegrables. El xip és personal, intransferible i imprescindible per a participar-hi. És obligatòria la devolució del xip blanc un cop finalitzada la cursa.
La inscripció i el pagament es faran de forma anticipada en línia a www.elitechip.net
Termini d'inscripcions a la cursa:
La recollida de dorsals, del xip i dels obsequis es farà:
Vos esperam a tots/es!!!!
Warning Elitechip Queries!
Elitechip is not constantly checking Facebook conversations. If you have any questions or queries regarding the competition or other issue, please use the
Contact Form
so we can reply you in the shortest possible time.