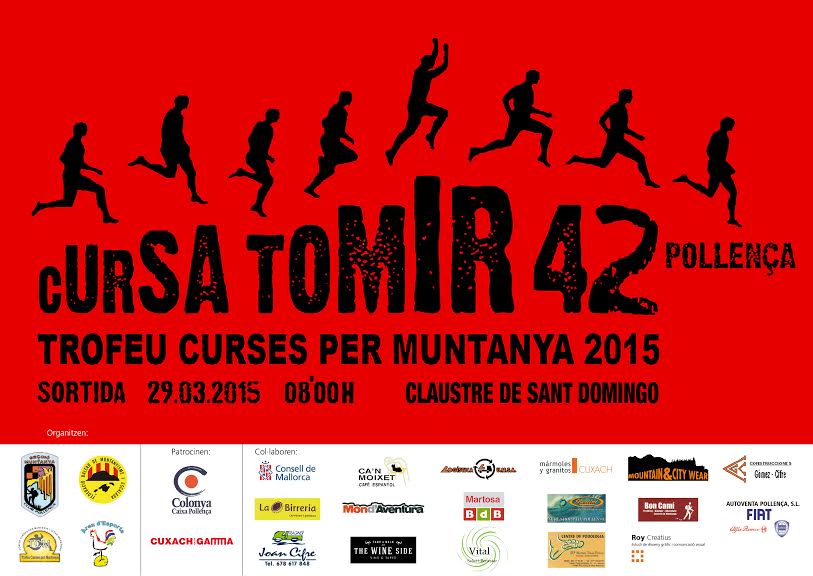 Cursa Tomir 2015
Sortida Claustre de Sant Domingo a les 08:00 h
Preu inscripció 30€ + 3 € de lloguer de chip (inclou dinar + acompanyants)
Sols poden participar atletas Federats en Muntanya.
Obertura Inscripcions: Dilluns dia 16 de març a les 20:00 h 200 places -
Dilluns 23 de març a les 20:00 h 50 noves places un cop s'han exaurit les primeres 200
Warning Elitechip Queries!
Elitechip is not constantly checking Facebook conversations. If you have any questions or queries regarding the competition or other issue, please use the
Contact Form
so we can reply you in the shortest possible time.