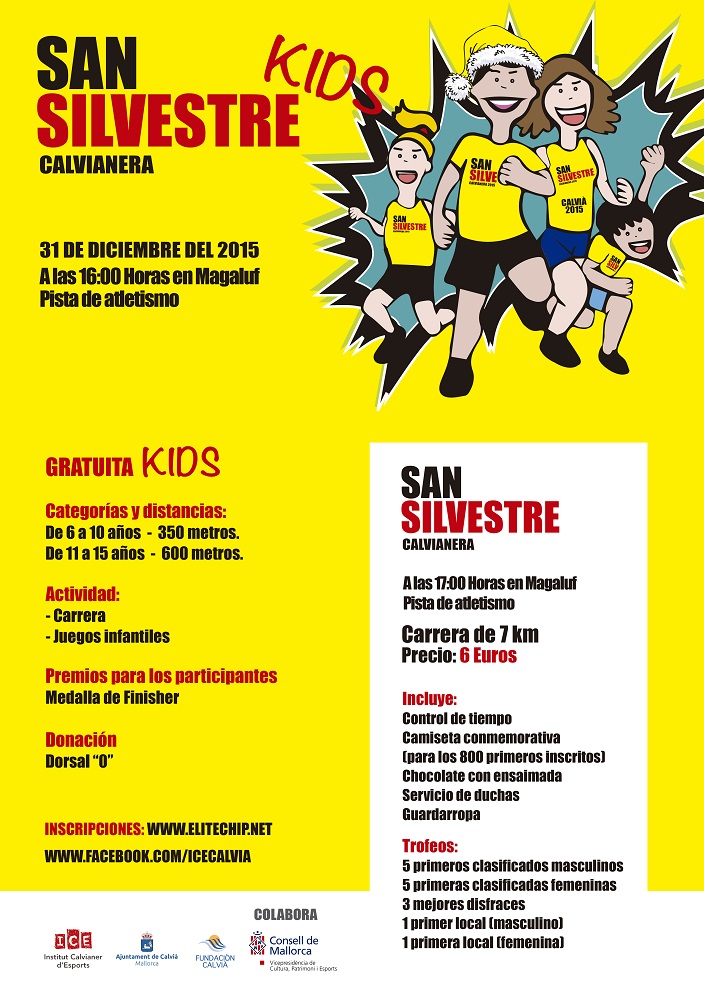 I Sant Silvestre Kids de Calvià
31-12-15 / 16:00 H
Pista d'Atletisme de Magaluf
Preu d'inscripció:
Els drets d'inscripció seran gratuits:
Categories
Carrera + Juegos Infantiles
medalla de Finisher
La recollida de dorsals, dels obsequis es farà:
http://www.maratonmagaluf.com/san-silvestre/
Vos esperam a tots/es!!!!
Warning Elitechip Queries!
Elitechip is not constantly checking Facebook conversations. If you have any questions or queries regarding the competition or other issue, please use the
Contact Form
so we can reply you in the shortest possible time.