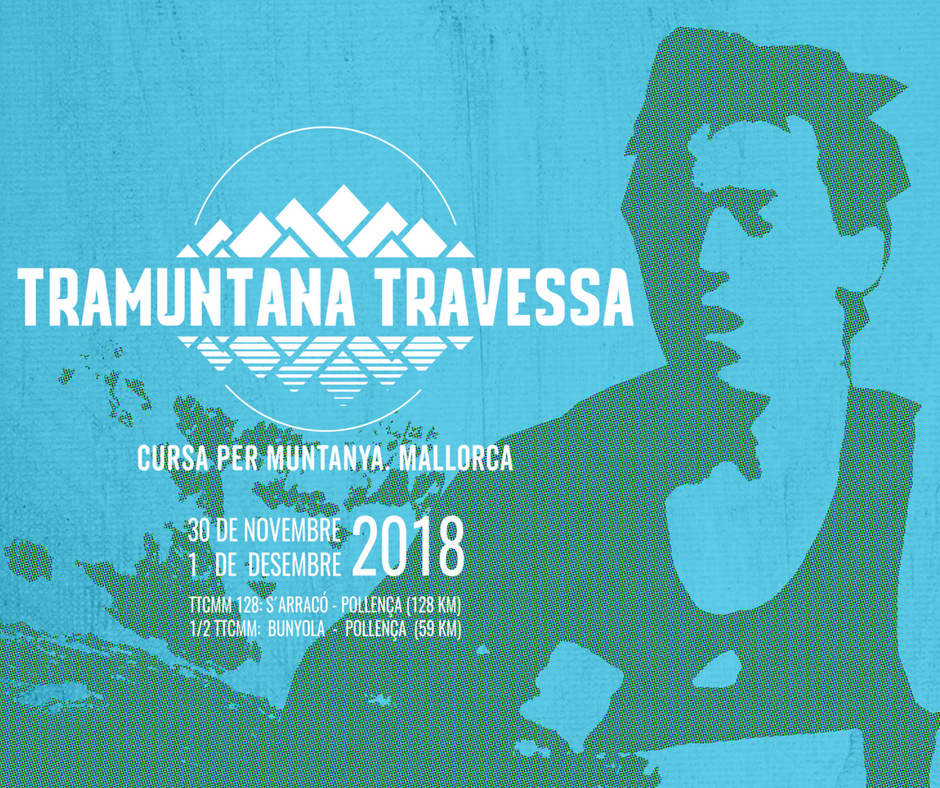 TTCMM128
live traking
Link: II Travessa Tramuntana TTCMM59
INSCRIPCIONS:
Hi haurà 2 períodes d'inscripcions:
TTCMM 59:
Del 15 de juliol a les 20:00h al 15 setembre, per als inscrits a la prova 2017, que gaudiran de preferència i d'un descompte voluntari del 30% de la inscripció.
Del 16 de setembre a les 20:00h i fins el 31 d'octubre o fins exhaurir places per a la resta de participants.
TTCMM128:
Les persones que a l'edició 2017 formaren equips per relleus, poden triar lliurement.
Possibilitat de CEDIR LA INSCRIPCIÓ a una altra persona, trametent un correu electrònic a l'adreça tramuntanatravessa@gmail.com
Les corredores i corredors que vulguin gaudir del descompte del 30% per la seva inscripció a la prova 2017, s'hauran d'inscriure a la mateixa prova que el 2017. Només podran canviar de prova els participants de la TTCMM57 que vulguin participar, enguany a la TTCMM128.
Data IMPRORROGABLE, per presentar documentació fins el 31 D'OCTUBRE DE 2018.
Les corredores i corredors que vulguin participar a qualsevol de les dues proves, hauran de trametre a l'adreça electrònica tramuntanatravessa@gmail.com, el certificat mèdic que consta a la plana web tramuntanatravessa.org http://www.tramuntanatravessa.org/wp-content/uploads/2016/09/certificado.pdf) , amb validesa d'1 any de la prova. Només s'admetran certificats mèdics esportius similars a l'oficial (no proves d'esforç, reconeixements mèdics ...), on ha de constar, clarament que "NO EXISTEIX CONTRAINDICACIÓ PER A LA PRÀCTICA DE LA CARRERA A PEU D'ULTRADISTÀNCIA EN COMPETICIÓ"
PLACES:
TTCMM59 individual, 480 places.
TTCMM128 individual, 200 places.
Recordau que per participar a la Tramuntana Travessa heu d'estar FEDERATS. Per recollir el dorsal haureu de presentar la llicència federativa en vigor!!!
Preus:
Mitja Tramuntana Travessa CMM59 ........... 60€
Tramuntana Travessa CMM128 ................. 90€
Renúncies:
TTCMM59
SUB 23
SENIOR
VET 40
VET 50
VET 55
MASTER 60
TTCMM128
SENIOR
VET 40
VET 50
VET 55
MASTER 60
Sortides:
Sortida TTCMM128, 30/11/2018 a les 21.00h a S'Arracó.
Sortida TTCMM 59, 01/12/2018 a les 08:30h a Bunyola
TTCMM128

Distància: 128 Km
Desnivell + 5.480

TTCMM59

Distància: 59 km
Desnivell + 2.680m
TEMPS DE TALL DE CURSA:
PUNTS DE CONTROL /Temps SORTIDA

TTCM128

TTCM59 (Bunyola)

COMA DEN VIDAL

+ 03:30

(00:30 H.L)

--:--

ESPORLES

+ 07:00

(04:00 H.L)

--:--

VALLDEMOSSA

+9:45

(06:45 H.L)

--:--

BUNYOLA

+12:00

( 09:00 H.L)

--:--

ALARÓ

+16:00

( 13:00 H.L.)

+04:00

(12:00 H.L.)

TOSSALS VERDS

+18:00

(15:00 H.L)

+05:30

(14:00 H.L.)

LLUC

+21:00

(18:00 H.L)

+09:30

(18:00H.L)

POLLENÇA

+24:00

(21:00 H.L.)

+12:00

(20:30 H.L)
Warning Elitechip Queries!
Elitechip is not constantly checking Facebook conversations. If you have any questions or queries regarding the competition or other issue, please use the
Contact Form
so we can reply you in the shortest possible time.