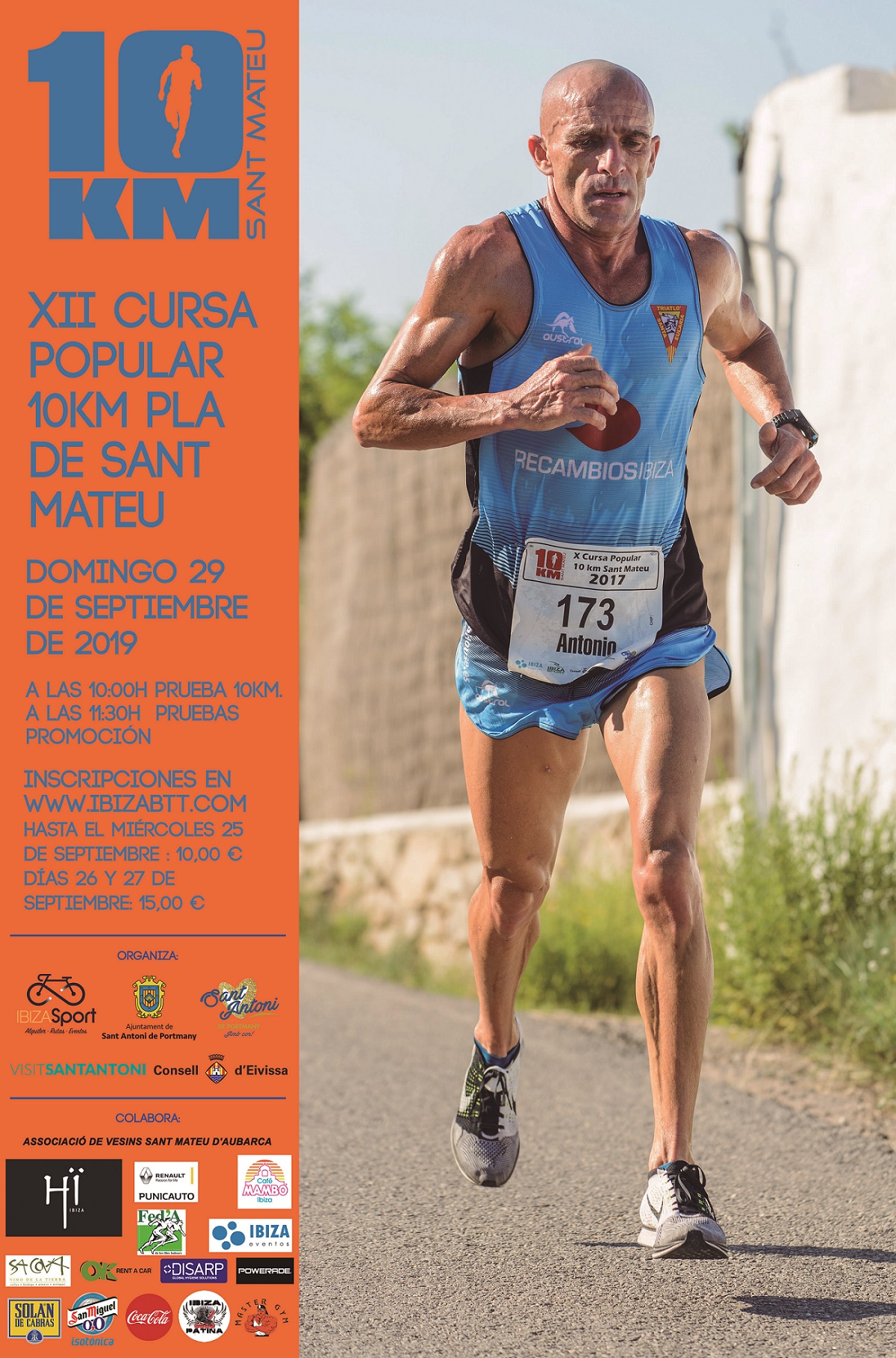 XII Cursa Popular Pla de Sant Mateu 2019
Domingo 29 de Septiembre de 2019
Horario:
10:00h Prueba 10Km
11:30h pruebas de promoción.
www.ibizabtt.com
Inscripciones :
Hasta el miercoles 25/09/2018: 10€

Días 26 y 27/09/2018 : 15€
PULSAR AQUÍ PARA INSCRIPCIONES
Warning Elitechip Queries!
Elitechip is not constantly checking Facebook conversations. If you have any questions or queries regarding the competition or other issue, please use the
Contact Form
so we can reply you in the shortest possible time.