CARTELL DE 2019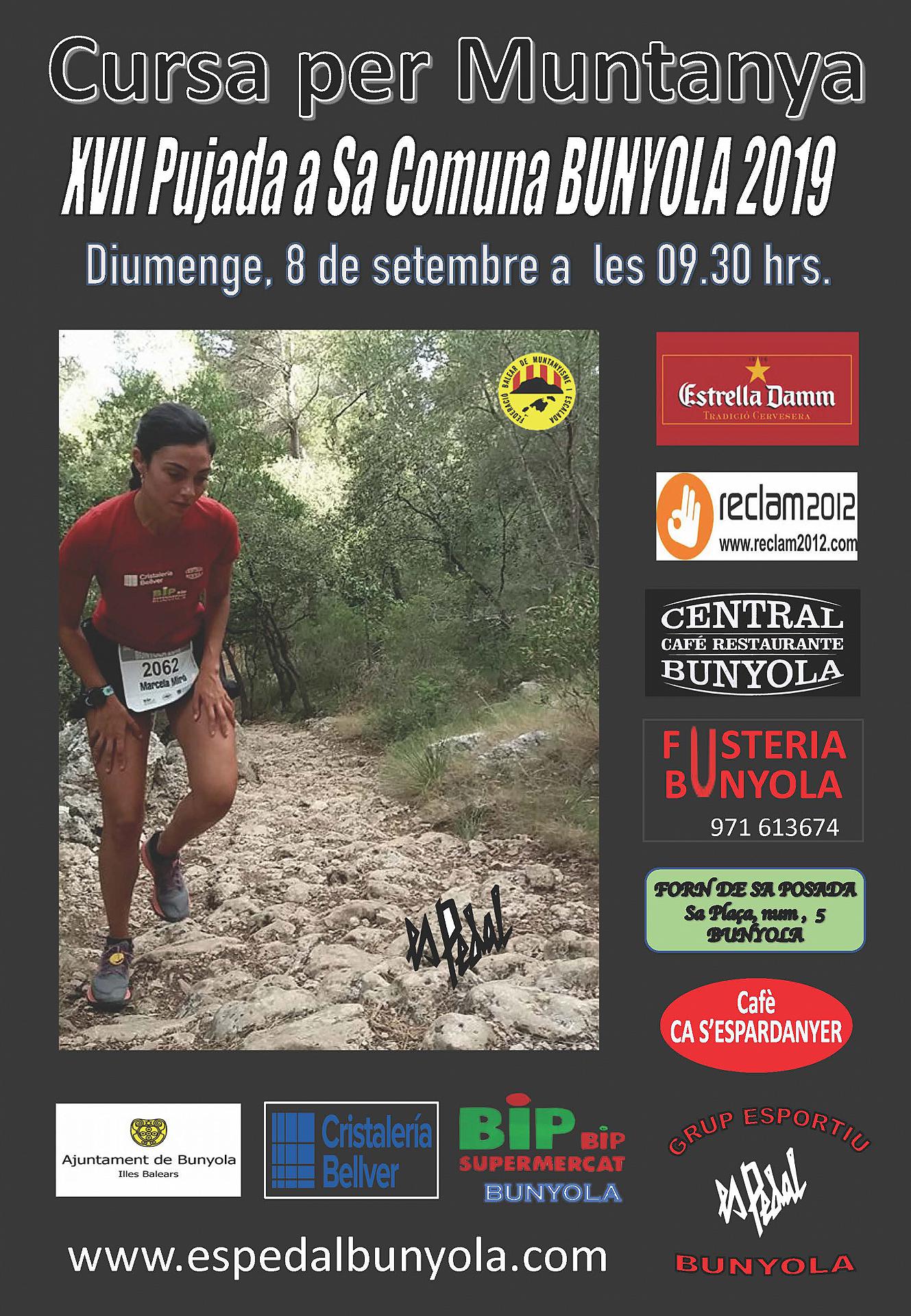 CURSA PER MUNTANYA "XVIII PUJADA A SA COMUNA DE BUNYOLA 2020"
(TCM COPA BALEAR DE CURSES PER MUNTANYA)
Altitud mín.: 210 m

Altitud màx.: 802 m

Distància: 15,400 m
L'Ajuntament de Bunyola amb la col·laboració del Club esportiu Es Pedal e Bunyola organitza un any més la pujada a la Comuna de Bunyola, el proper diumenge dia 6 de setembre de 2020.
El recorregut aproximat és de 15,4 Kms i 987 m de desnivell positiu, evoluciona pels antics camins i tiranys de carboners fins assolir el cim del Penyal d'Honor amb sortida i arribada a la plaça del poble.
Aquesta cursa forma part de la Copa Balear de Curses de Muntanya de la FBME a la categoria de Mitja distància.
Warning Elitechip Queries!
Elitechip is not constantly checking Facebook conversations. If you have any questions or queries regarding the competition or other issue, please use the
Contact Form
so we can reply you in the shortest possible time.