CARTELL DE 2019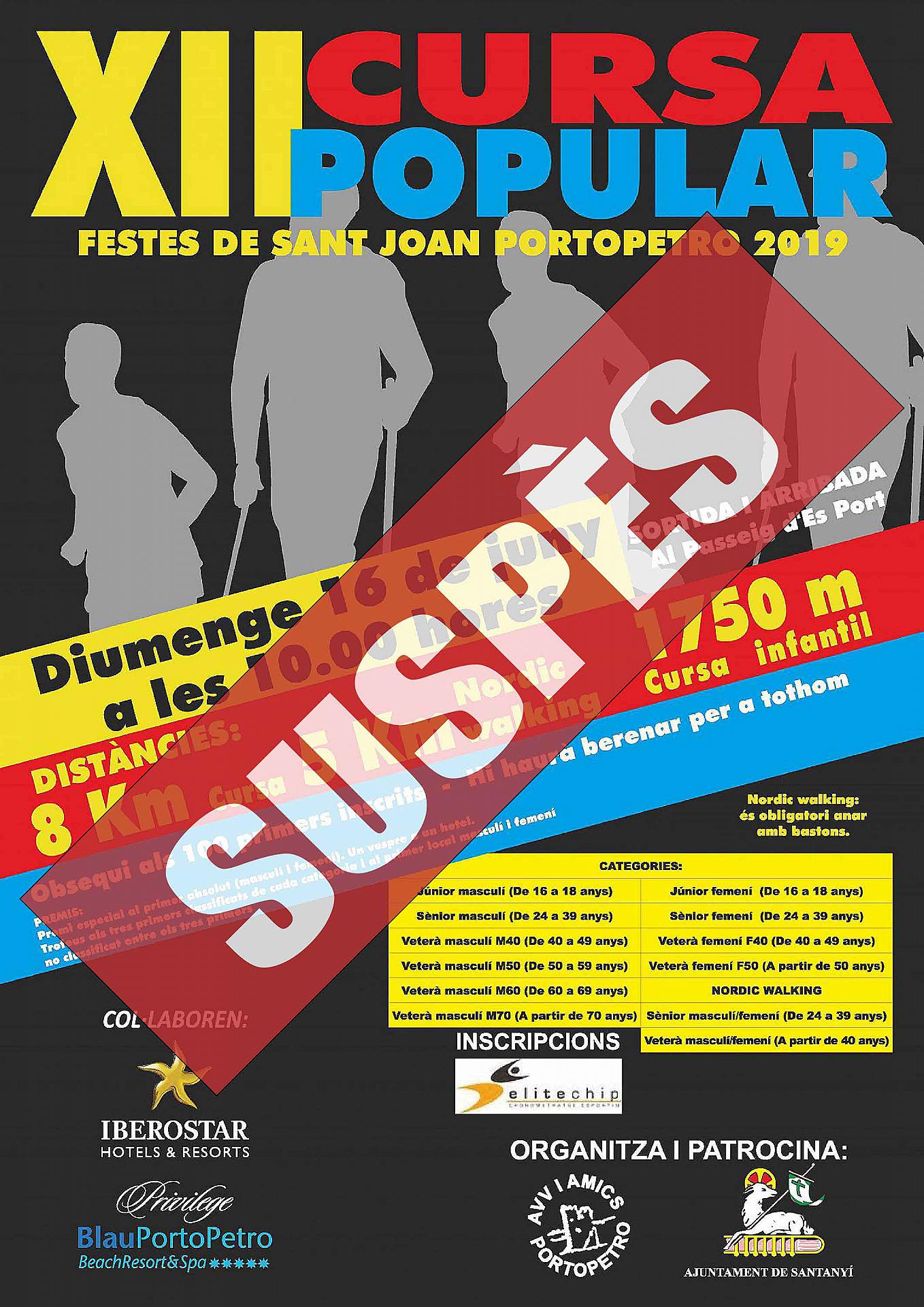 XII CURSA POPULAR FESTES DE SANT JOAN
PORTOPETRO 2019
Diumenge 16 de juny a les 10 hores
SORTIDA I ARRIBADA: Al Passeig d'Es Port.
DISTÀNCIES:
Cursa de 8 km
Nordic walking 5 km
Cursa infantil de 1,750 km
Nordic walking: és obligatori anar amb bastons.
Warning Elitechip Queries!
Elitechip is not constantly checking Facebook conversations. If you have any questions or queries regarding the competition or other issue, please use the
Contact Form
so we can reply you in the shortest possible time.