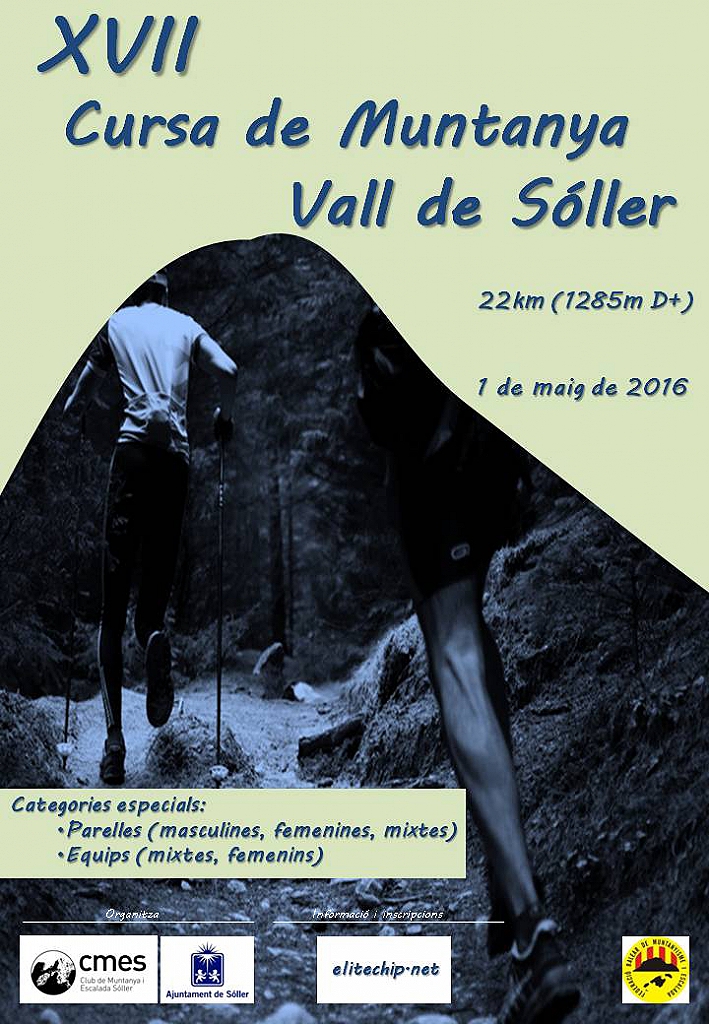 La organització amplia a 375 places "la cursa de muntanya Vall de Sóller"
El sistema per poder accedir a les noves inscripcions serà el següent:
Dies 13-14-15 abril: publicació a xarxes socials i web elitechip de la informació referent a l'ampliació de inscripcions per a la cursa.
Dia 16/04/16: des de les 21:00 del vespre i durant 24h obertura inscripcions prioritària per a finalistes de la Copa Balear de Curses de Muntanya del 2015.
Dia 17/04/16: des de les 21:00 i fins que s'exhaureixin les places restants obertura de termini per inscripcions normals fins dia 28/04/16 a les 21:00.
El nombre de places quedarà establert en 375.
Gracies per la vostra compressió.
Warning Elitechip Queries!
Elitechip is not constantly checking Facebook conversations. If you have any questions or queries regarding the competition or other issue, please use the
Contact Form
so we can reply you in the shortest possible time.